Power BI Dashboard of Underrepresented Companies
Every US state has a DOT website about underrepresented and minority-owned companies also known as DBE or Disadvantaged Business Enteprise. This is the dashboard to visualize these companies by region.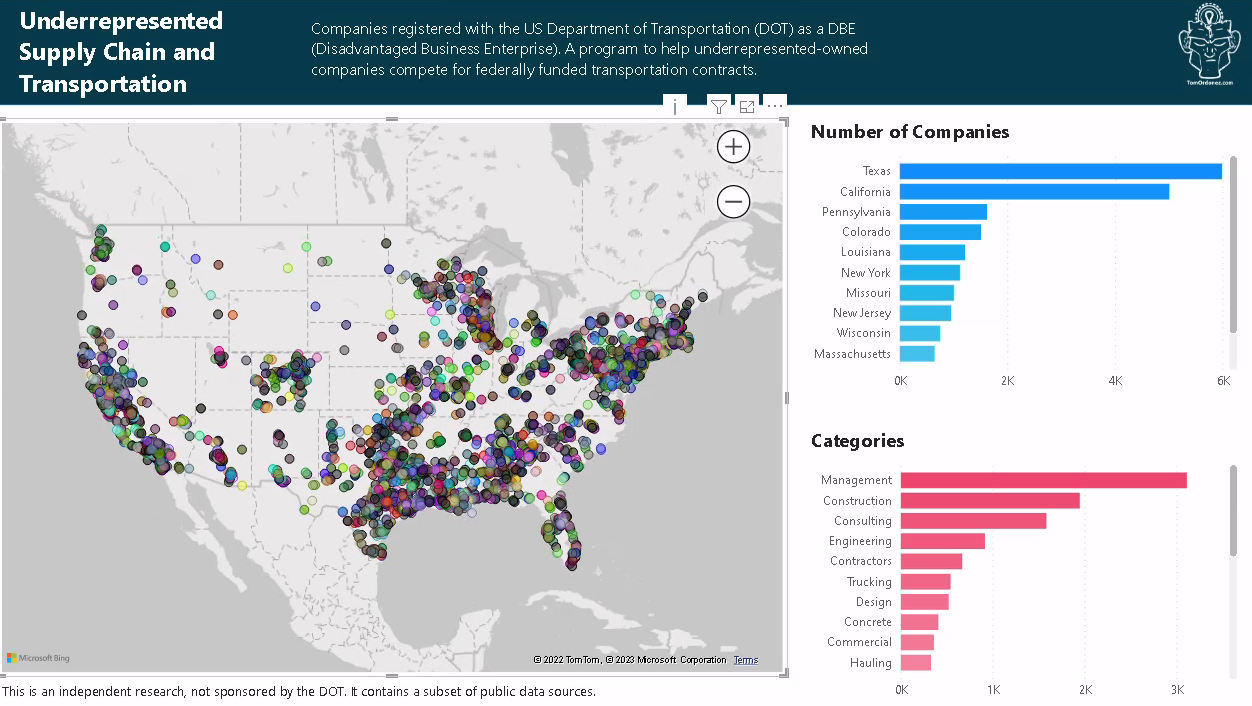 I previously wrote about the ETL process of this dataset in Creating a data pipeline with Azure Data Factory. Here is a summary:
The US DOT has a website listing all DBE websites by state. But most links are broken and outdated.
I created a data pipeline using Azure Data Factory, built ETL process using PowerQuery, and joined the output to an Azure SQL Database.
Below are the details of creating the dashboard to visualize this dataset.
Database schema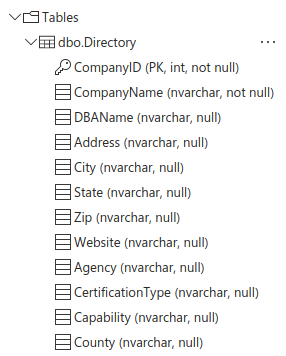 First transformations
Added a leading zero in those states like MA where the database did not store the values correctly.
Removed State and Zip values from the City column.
Removed the Address column. Such level of detail was not required and it contained too many inconsistencies.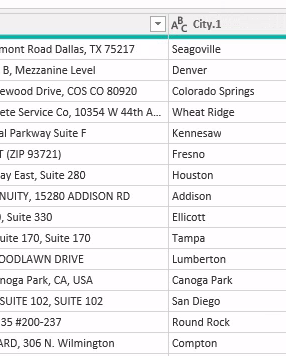 Exploratory data analysis
I queried the database to see the number of rows:
SELECT COUNT(CompanyID) FROM [dbo].[Directory];

Result: 25,490
Loaded the dataset into Power BI from the Azure SQL Database. Then created a map visualization using the zip code. However, it displayed the usual incorrect countries.
Star schema
Created dimension tables for Geography, Agency, Certification Type, Company, and Category
Joined Geography to a dataset of zip codes to find the latitude and longitude.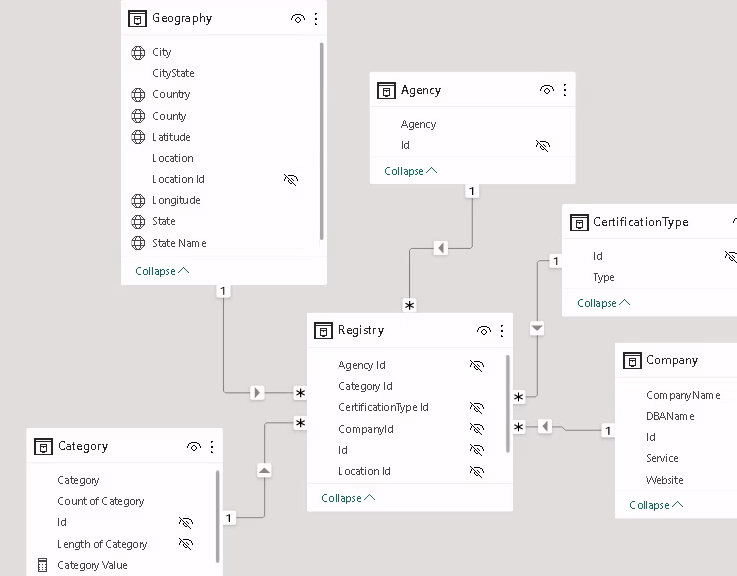 Other transformations
Other transformations in Power Query took a long time, since the columns were not completely clean, and visualizing the data showed inconsistent results.
Extracted a list of categories for the Category table using Python inside Power Query. Extracted all the words from each company description and ranked the list by count of wor